I will help you grow your impact business in France and Switzerland and communicate your values and your impact to your French and Swiss stakeholders.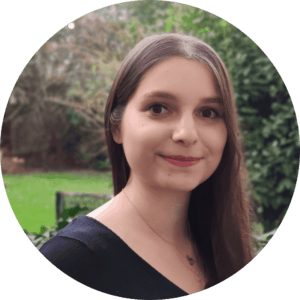 I am a professional translator specialising in sustainability, business law and the environment.
I help my clients communicate with their stakeholders and grow their impact business in France and Switzerland – and have been doing so since 2014.
I work with various types of companies: impact start-ups and SMEs, green businesses, training centres, and similar.
I provide German to French and English to French translations.
Expertise
As a professional translator, I make a point of regularly attending webinars, courses and workshops in my areas of specialisation and my three working languages.
Privacy
I keep all your information and documents strictly confidential and I comply with the GDPR.
Professionalism
I only translate into my mother tongue. I ensure that I have the necessary skills and knowledge to handle your project before taking it on.
Meeting deadlines
I always deliver your documents at the agreed date and time.
"Working with Charlotte has been incredibly easy, she has communicated her timeline throughout the project, delivered work quickly and efficiently. We will definitely use Charlotte again!"
"You have a very good style. You do thorough research, pay close attention to detail and deliver high quality translations."
Swiss Translation Agency
Language Manager
"Your translations are very fluent and precise. Your proofreading is accurate and you have a good eye for style. It's great to notice that you take your research very seriously. And you're very responsive! You're worth your rate."
Blue Lines
Margo van Thienen
"We have been working regularly with Charlotte for years. She is providing good quality translations, which fully meet our needs. Charlotte is very professional and her skills are very much appreciated within our agency."
LinguaForce
Translation Project Manager